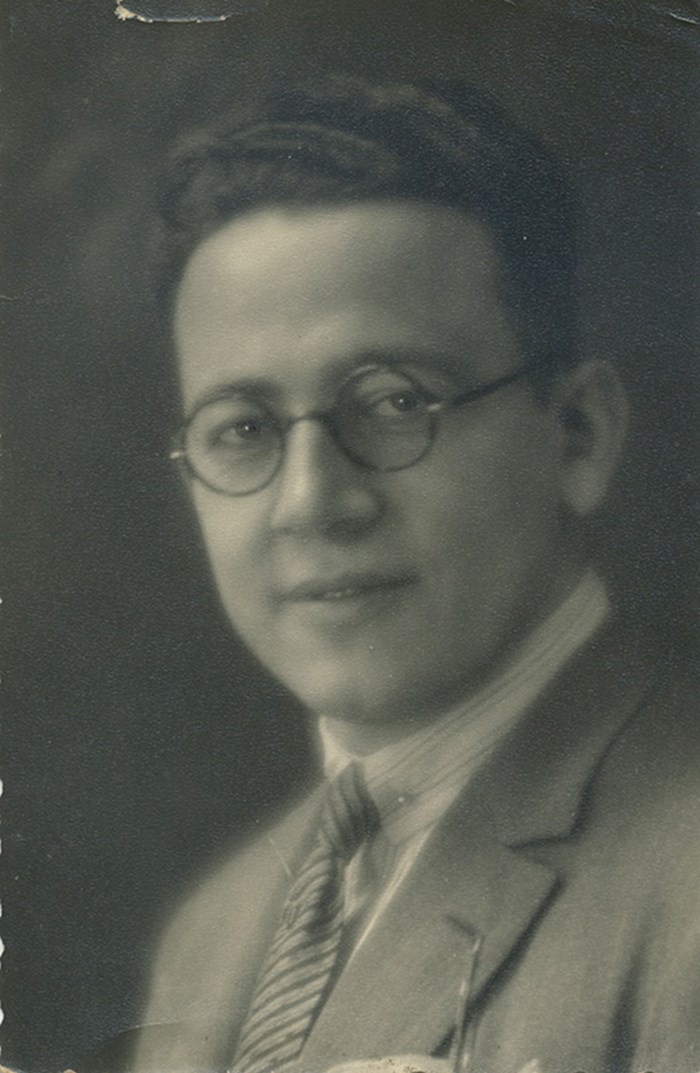 Arakel Artinian, the founder of the once famous 'Studio Venus', was born in Turkey.(1) Shortly after moving to Egypt, in 1914 Artinian opened his first photographic premises in the city of Chubra. In the 1930s, he transferred his family to Cairo, re-establishing 'Venus' at 44 Kasr El Nil, in one of the most populous districts of the city. The premises previously belonged to an expatriate German photographer Hanselmann, whose bourgeois clientele continued to use Artinian's services, making his studio a great success with the European and Armenian upper-middle classes of the city. The studio was always full of customers and had a large administrative stuff, as well as apprentices. One of Artinian's most notable assistants was the young Leon Boyadjian (Van Leo), who, after having trained under Artinian, would open his own studio in 1941.(2)
'Venus' specialized in studio portraits and wedding photography. Artinian's brand of lavishly decorated weddings photographs set in a 'fairy-tale' environment would become a staple of glamorous studio photography practiced by a later generation of Egyptian-Armenian photographers such as Armand and Van Leo, who pushed the style to new extremes of extravagance.
After the 1952 revolution, Artinian's social position in Egypt, like those of other foreigners and Christians, changed dramatically. Gradually losing his clientele, Artinian was forced to sell his business and emigrate from Egypt in 1963. Having retired from photography, he arrived in Sydney, Australia the following year where he would live the rest of his life. 
1) The photographer's biographical details were given to the author by Artinian's Australia-based grandson Richard Milosh, in an email message on January 3, 2013.
2) Akram Zaatari. 'Third citizen: a conversation with Van Leo', in Kerstin Pinter (ed), Afropolis: City Media Art, Jacana Media, 2012, p.86
Nationality
Australian, Egyptian
Region
Australia, Egypt, Ottoman Empire
City
Cairo, Sydney
Studio
Studio Venus
Activity
studio
Media
analogue photography
Bibliography
Akram Zaatari. 'Third citizen: a conversation with Van Leo', in Kerstin Pinter (ed), Afropolis: City Media Art, Jacana Media, 2012, p.86
Collections
Akkasah Center for Photography, New York University, Abu Dhabi; Lusadaran Armenian Photography Foundation, Yerevan
Other images by this author